Haijie environmental equipment Co,Ltd.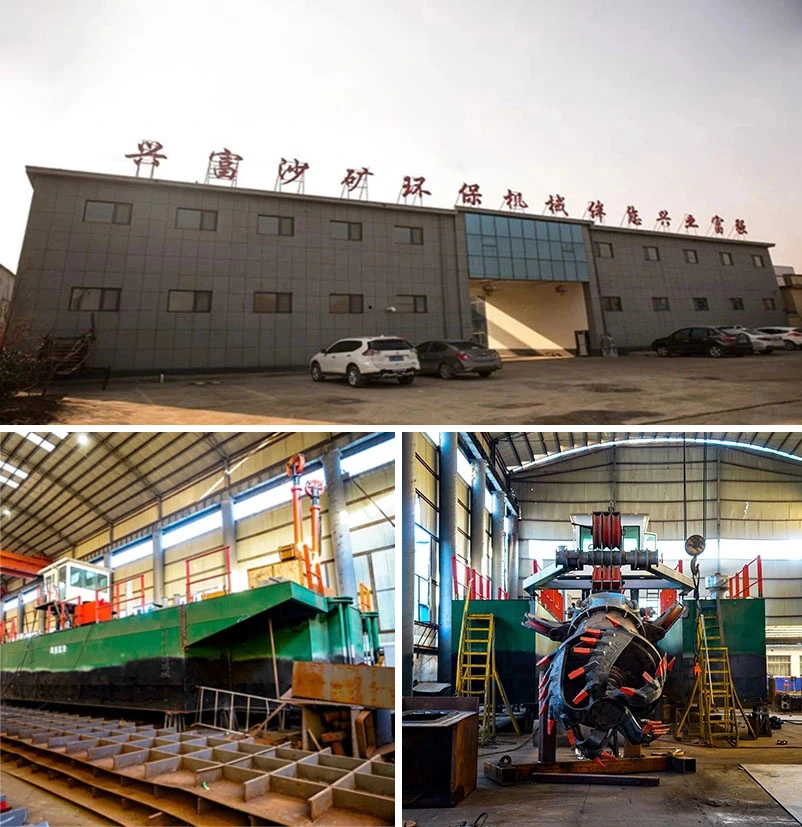 Qingzhou Haijie Environmental equipment Co., ltd is located Huanglou industrial park, Qingzhou city, Shandong province. Our major products: Cutter suction dredger, Sand pumping dredger, gold dredger, mining machine, sand washing plant, sand production plant, sand transport ship, multi-function service ship, etc. Our products has the characteristics of low cost, high efficiency and convenient operation, in addition, Haijie began to produce accessories for more convenient service customers.
Over the years, Haijie has provided sand extraction, ore mining equipment for many mining companies, in addition, Haijie has exportedequipment to Nigeria, Cote d'Ivoire, Cameroon, Liberia, Ghana, Indonesia, Malaysia, Israel, etc. Haijie particularly focus on customer feedback, and concentrate on studying them to making product is constantly improved, updated, we can also design equipment according to the request from the customers. Haijie look forward to cooperate with you .
Bucket chain gold dredger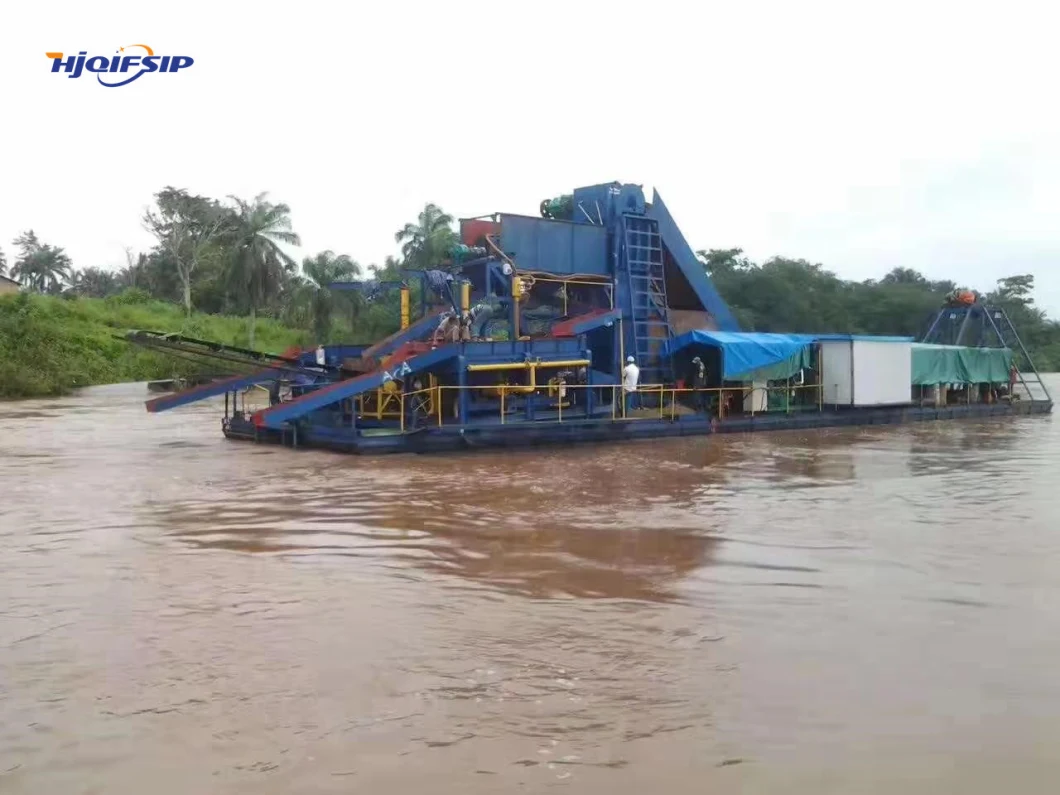 1. Description:
Headredging cutter suction dredger/sand dredger/dredger can apply to all kinds of geologic structures and can be widely used in mineral digging, river dredging, lake dredging, port dredging and reclamation works. By absorbing advanced technology of Dutch and American related products, this series of dredgers show their characteristics of rational design, all hydraulic control, simple operation, little maintenance and strong power. The capacity of Headredging dredgers ranges from 300 m3/hr to 6000 m3/hr, dredging depth from 4 m to 25 m and discharge distance from 300 m to 3000 m, which can satisfy different dredger work demands.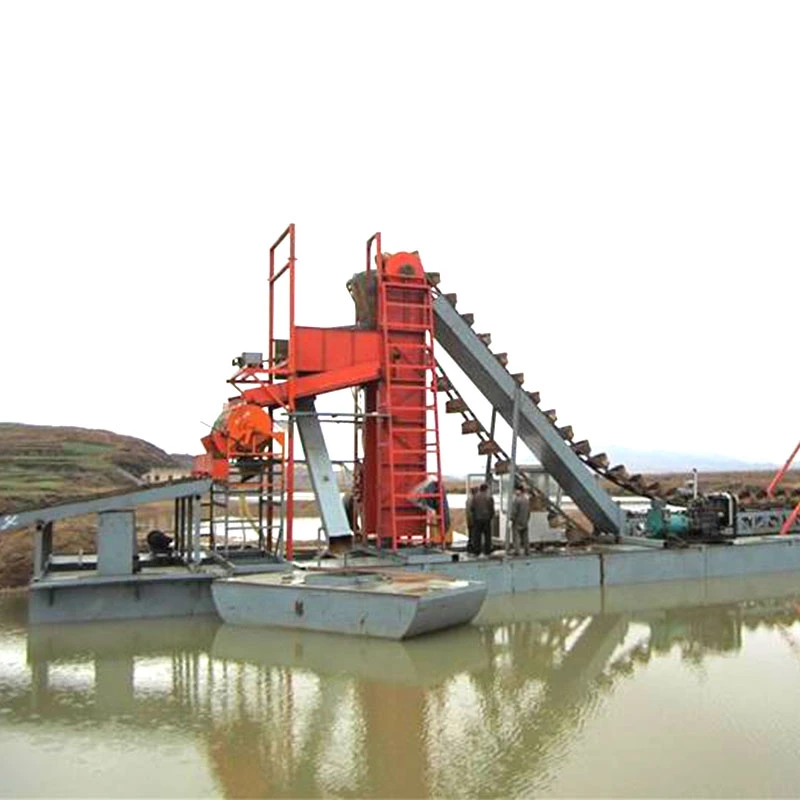 Technical parameter
Model
Capacity(m3/h)
Power(kw)
Bucket capacity/pic
Bucket quantity
Dredging depth(m)
Chain quantity
HJ-M60
60
65-100
0.035
86
7
172
HJ-M80
80
82-120
0.05
62
12
124
HJ-M100
100
97-150
0.08
62
13
124
HJ-M120
120
108-200
0.08
86
15
172
HJ-M150
150
100-220
0.08
86
1/8
172
Our product: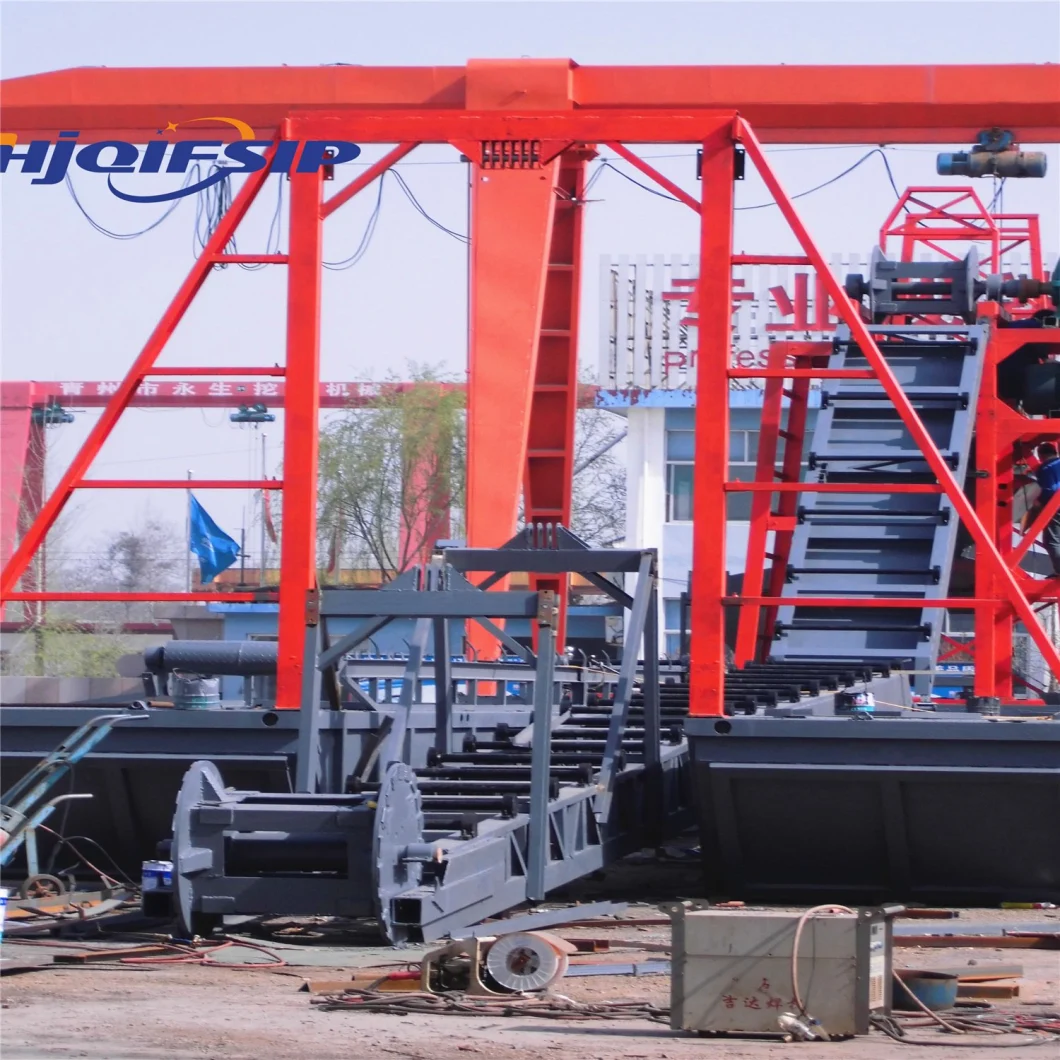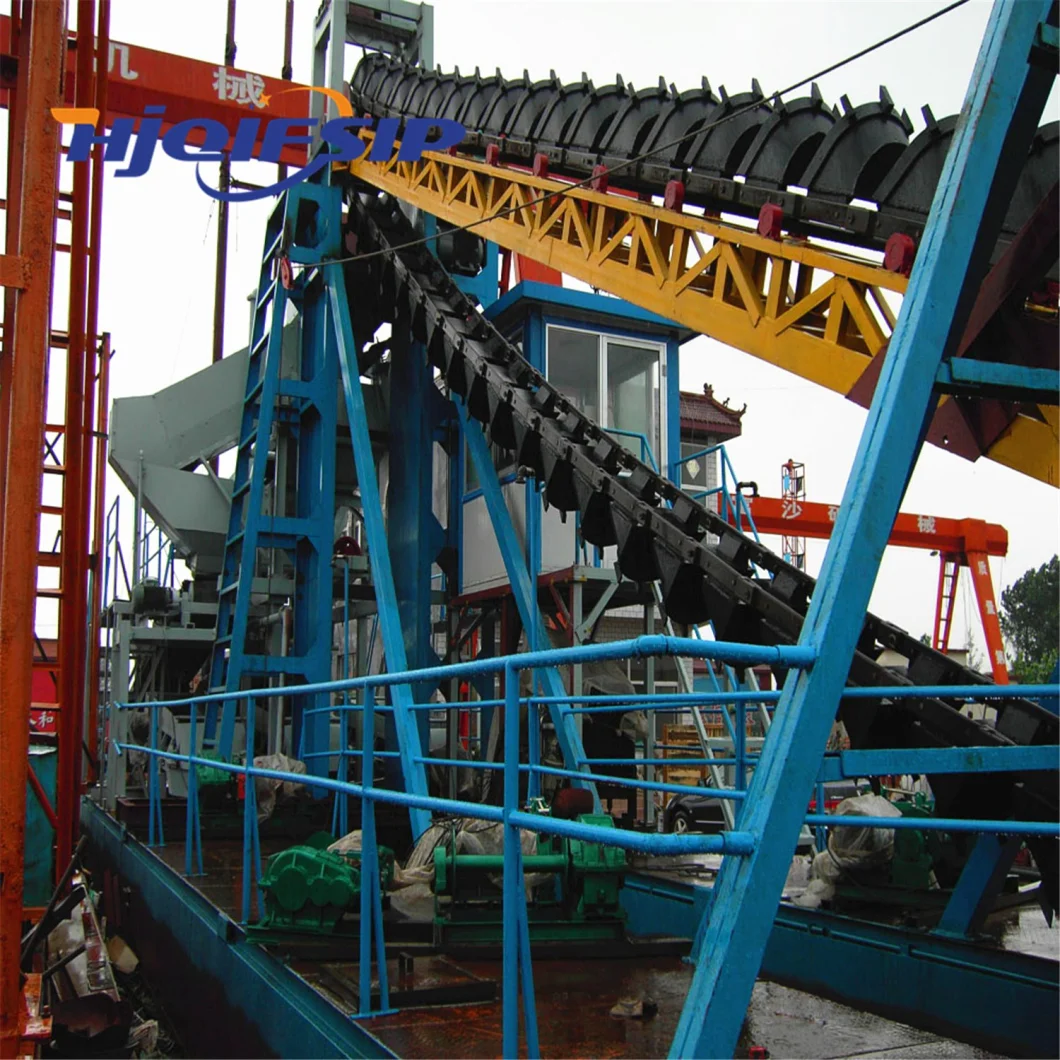 product advantage:
~ Best price low cost. ~Relible performance.
~Energy-efficient. ~Easy transportation.
~Outstanding durability. ~Long service life and warrant
~High quality . ~Easy maintenance.
~Service training.



Our workshop and factory: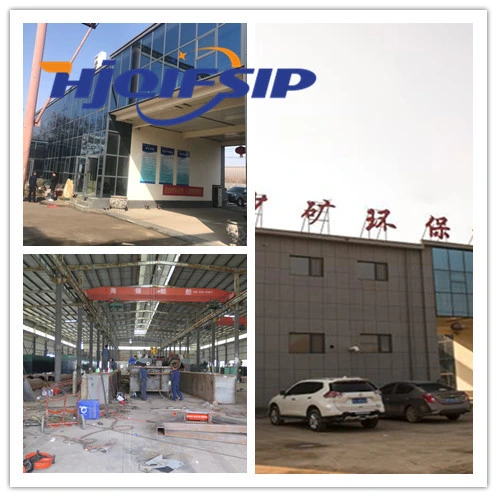 Our client: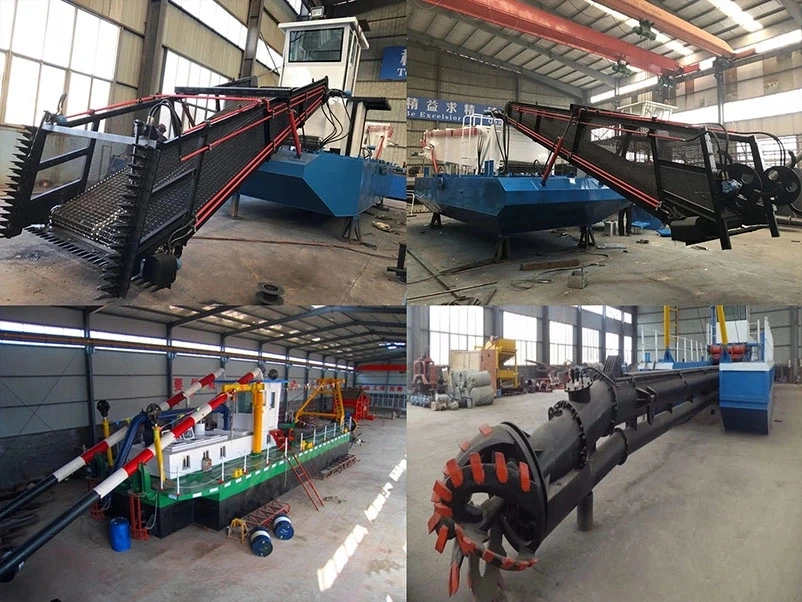 Our service&why do you choose us
:
1.we can offer the solution and design before the sale, we can customize according to your request and need .
2.we can according to your truth situation of dredging depth, sluarry concentration to do the suitable design for client
3.we can offer the one year after- service and the professional enginner for our customers.
4.we can provide the detail installing guidance,overall commissioning, prejob training and solving of the diffcult problem.
Transport: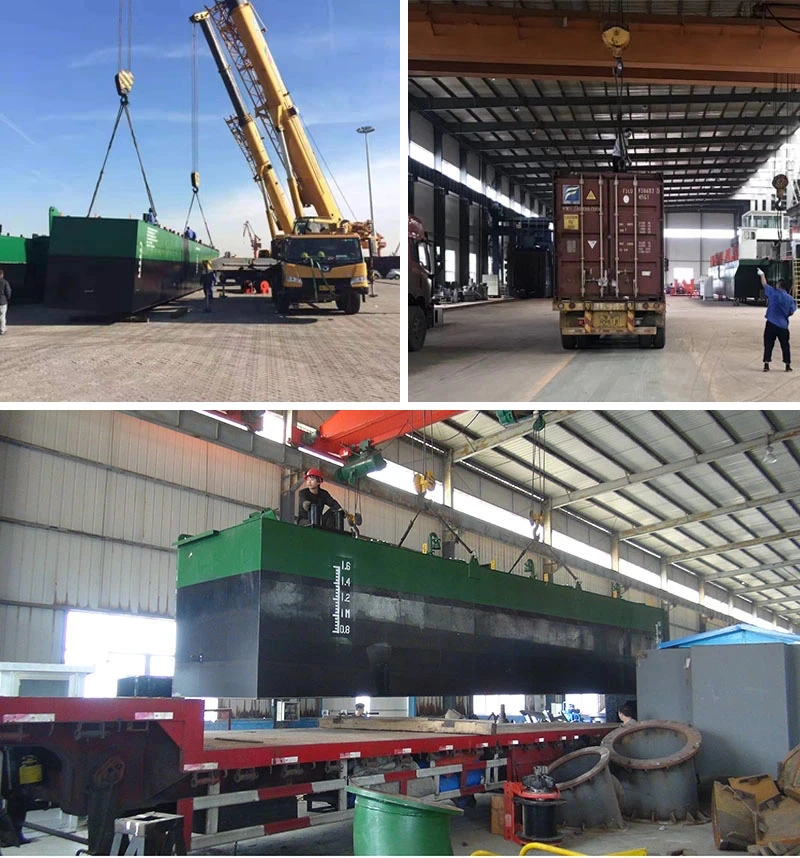 For any solution and design of dredging , please tell me :
1.The capacity of the output per hour?
2.The max. depth and slurry concentration?
3. The size of material?
Please contact us: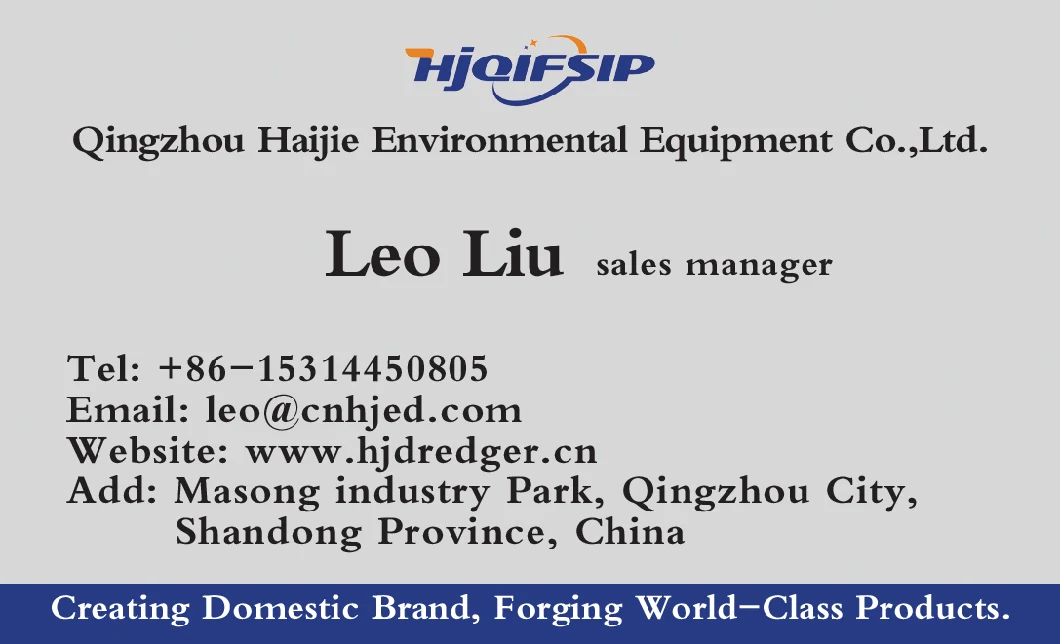 Maybe you like below products:
1.(18/20/24/26/28 )inch cutter suction dredger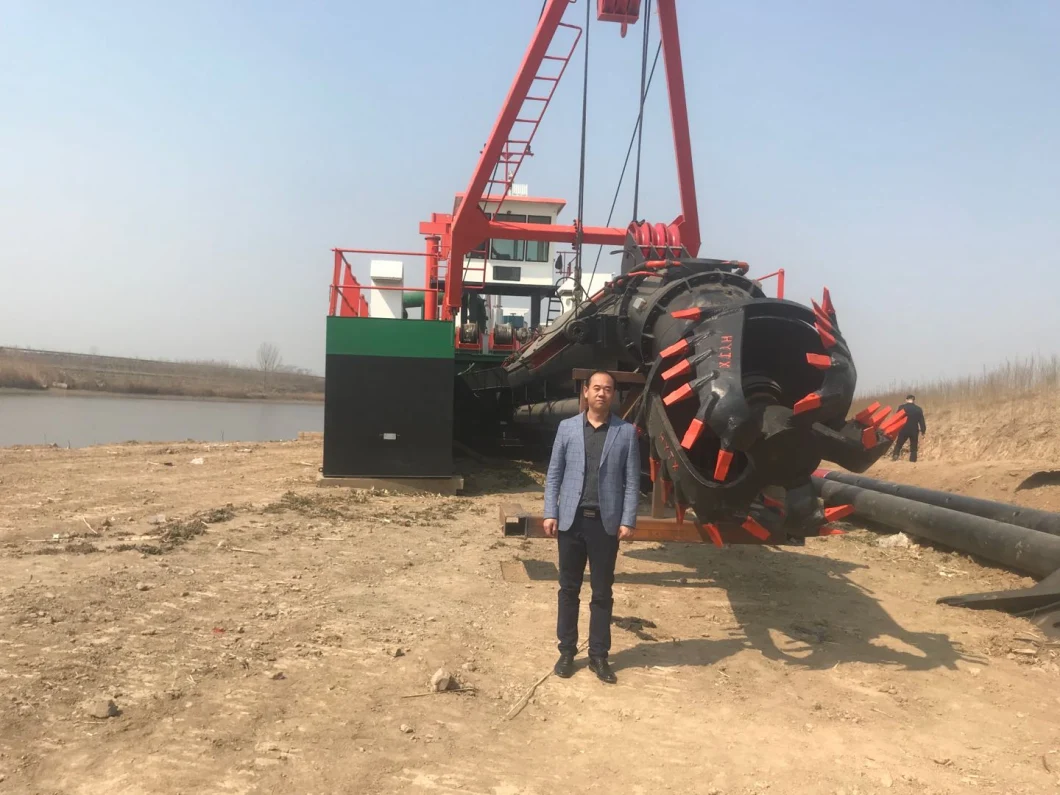 2.gold dredger(60-400 river mining mechinery):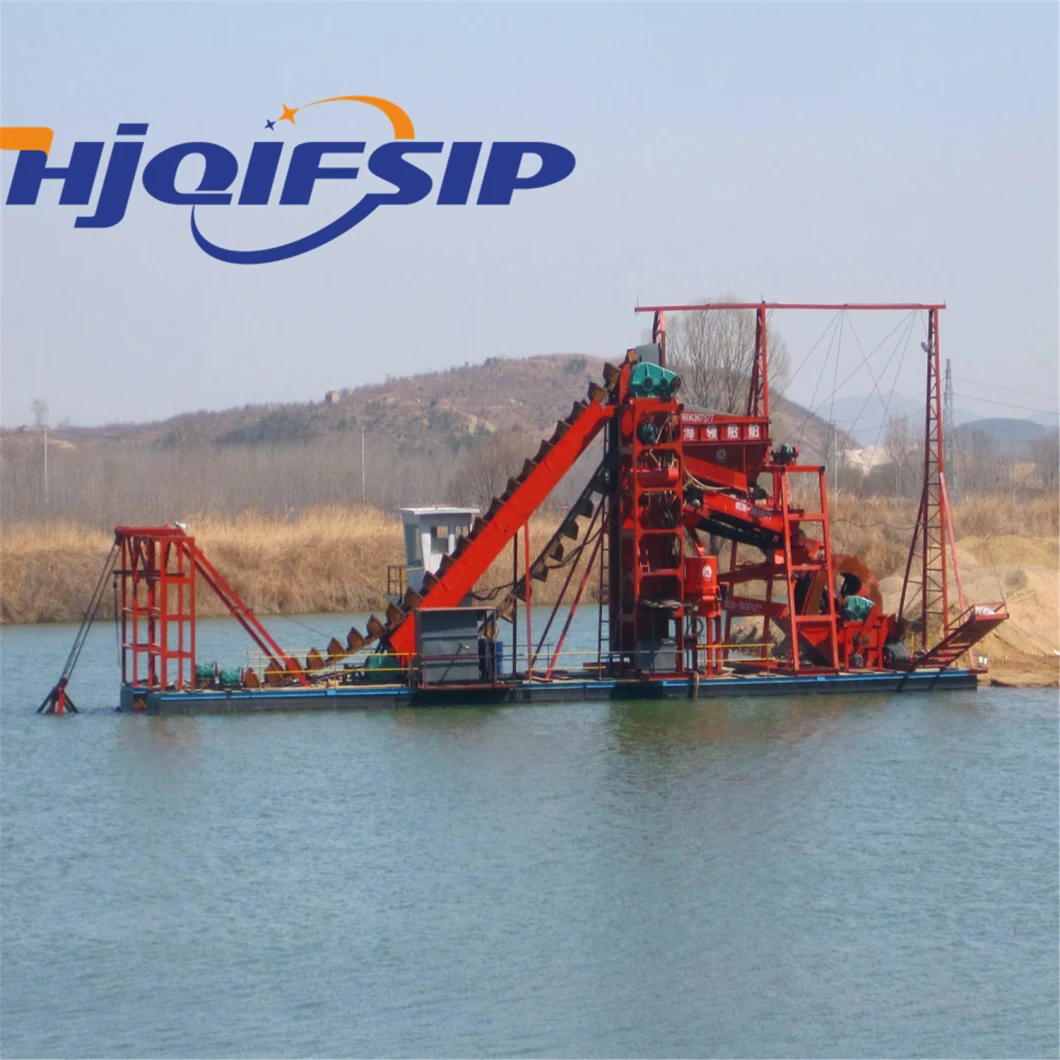 Haijie Environmental equipment company welcome to visit our factory and look forward cooperation with you!